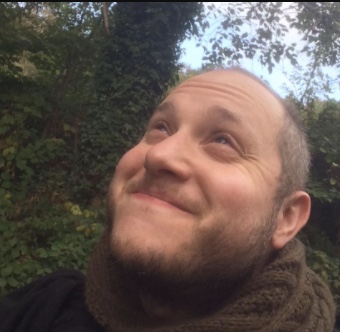 Ben Spatz
Roles:
Author, Editor, Reviewer, Copyeditor, Proofreader, Journal Manager
Affiliation:
Media & Performance, University of Huddersfield
Country:
United Kingdom
Biography
---
Ben Spatz is a nonbinary researcher and theorist of embodied practice. They are
Reader in Media and Performance
at University of Huddersfield (UK) and author of three books:
What a Body Can Do
(Routledge 2015),
Blue Sky Body
(Routledge 2020), and
Making a Laboratory
(Punctum 2020). Ben is founding editor of the videographic
Journal of Embodied Researcher
and a leader in the development of embodied research methods. Their work has been presented at more than thirty institutions in seventeen countries. For more information, please visit the
Urban Research Theater
website.
Publications
---
---
---
---
---
---
---